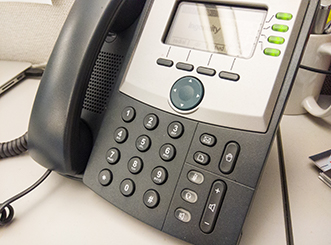 Telephone Services
We understand. Whether it's an important client or co-worker, a close friend, or a family member, the most important thing about your phone is them.
That's why we provide our customers with landline service that's both competitively priced and reliable. That's also why we give you the one-of-a-kind support that only we can offer. We treat your problems and concerns like we would our own. Be it a quick reply to a question sent from our website or a live person picking up the phone when you call, you can trust that we're putting in the effort to listen and respond to what's important to you with your telephone and Prodigi Cable TV.
Starting at below $20, our rates may just be the perfect fit for your needs. Whether you simply need a home phone, or you need an advanced Centrex or VoIP system for your business, we have a solution for you.
Because prices vary based on your location and needs, we take a personalized approach to helping you find the right package for your home or business. The best way to get started is to give us a call at 866-776-2662 on all existing accounts and at 888-790-8101 for all sales calls or use the contact form and give us a little information about what you're looking for with your telephone service and cable TV in Oakland, MD. Either way, one of our low-pressure sales staff will be happy to help find the package that's just right for you.